J&TI Events Experience Factory
Who are we and what do we do
J&TI Events is an Italian DMC, an Incentive House and an official travel agency based in Rome and Milan, offering a wide range of professional services such as:
Team building activities
Global events
Meetings & Incentives
Congresses & Fairs
Sport events
Product launch
History 
J&TI Events is the result of Tiziana Guerriero's long experience in the MICE industry. In 2002 Tiziana Guerriero co-founded Andiamo Services in Italy, and in 2012 she set up Andiamo Nederland, to arrange authentic Italian events in The Netherlands.
After 14 years of experience as an Italian meeting, travel and events specialist and DMC co-owner, she has given new life to the business, powered by her new company J&TI Events.
Our team will continue its long experience with new strength and commitment enriched by new and enthusiastic colleagues and brand new destinations and activities.
Since 2018 J&TI has official become a travel agency, besides a DMC and an incentive house.
Vision
"Events are the result of a perfect harmony among all the elements to create beauty, the ultimate experience."
Mission
"J&TI Events is an experience factory producing business trips, incentives and luxury travel with interactive experiences and creative solutions to (re)connect people to places, cultures and destinations."
Value
Teamwork: we think that a strong team can make the difference, because together everyone achieves more.
Respect, integrity and transparency: respect towards our partners, clients and suppliers because in the end we are sharing and trying to achieve the same goal.
Flexible and open minded:  we see the new challenges as an opportunity, embracing them enthusiastically.
Performance excellence: we are dedicated to operate towards high quality standards.
Research and Innovation: we believe that continuous research and the desire to improve is the key not only to expand our experience factory, but also to reinforce the team and its creative ideas and experiences.
How we work
We listen to our clients to understand their needs and wants and to build a fair relationship with each other. A relationship in which we find mutual respect and honesty. Before we undertake any action, we think about what we do, in order to come up with the right proposal or solution. Clients are our focus point, let us revolve around you.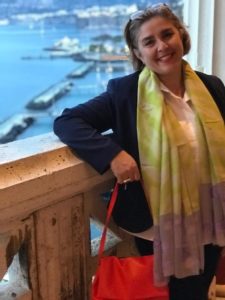 Tiziana Guerriero
Managing Director
J&TI Events
Francesca Piantanida
Event Manager
J&TI Events
Francesco Paloni
Event Manager
J&TI Events
Letizia Basile
Sales Manager
J&TI Events
Sven Imcken
Operations Assistant
J&TI Events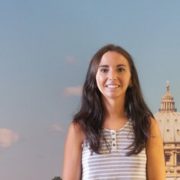 Rachel Wertz
Marketing Assistant
J&TI Events
Giuseppe Tangerini
Freelance Project Organizer
J&TI Events