As the seasons begin to change, so does our staff at J&TI Events. We had a great summer working with our operations and booking intern, Sven. As he leaves Rome and J&TI Events, and heads back home to Amsterdam he says:
"I want to thank J&TI Events for letting me do my short internship of three months over here. I really enjoyed it. I have learned many new things about the DMC market, which gave some new insights. For future interns, I would definitely recommend this internship. You will not only improve yourself, but you will improve your work experience as well!" – Sven
We are really grateful for Sven and all he did for J&TI Events this summer!
During this fall we are happy to host three new interns. We would like to introduce Daphne from Noordwijkerhout, Tim from Heerlen, and Robin from Gorinchem all located in the Netherlands. Daphne and Tim will be working in the Rome office as Operations and Booking Assistants, and Robin will be based in Milan as a Marketing Assistant.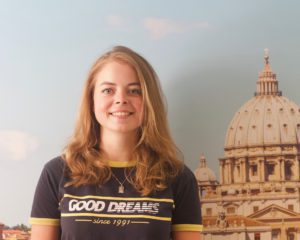 Originally from a little village near the sea in the Netherlands, Daphne is 20 years old and is studying International Tourism Management at Breda University of Applied Sciences. In addition to tourism management, she is also studying the Italian language, making Rome a great place to be based for her internship.
"I am looking forward to working at this company because I am excited to develop my knowledge
in tourism even more and experience it in the work field. Moreover, my skills of hard working, precision,
curiosity and being social will be a real benefit for this inspiring company. Next to that, what is not to love
about living and working in a beautiful city like Rome?" – Daphne
Tim is 24 years old and is an International Business student at the University of Zuyd in Masstricht, Netherlands. He decided to study International Business to challenge himself with a more difficult degree that has a wider market and more opportunities than his prior commercial management degree. 
"The reason I have chosen to do my internship at J&TI Events is that I want to increase my planning and communication skills. I'm a hardworking, open minded student who always wants to learn new things in life. Everybody has an opinion, you do not have to share that same opinion, however you can always learn something from it." – Tim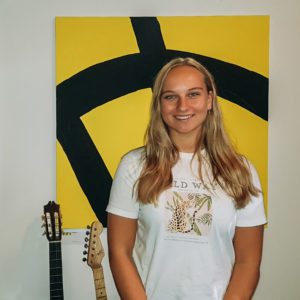 Originally from Gorinchem in the Netherlands, Robin is 19 years old and is in her third year of studying International Tourism Management at Breda University of Applied Sciences. Her interest in tourism came from growing up traveling around Europe with her family, and she hopes to share that with other people in this industry. For her internship, she will be based in Milan, Italy for J&TI Events.
"People describe me as motivated, hardworking and the fact that I'm structured in my work. In my free time I love to read, travel and hang out with my friends. My goal of doing an internship at J&TI Events, is that I'll gain a lot more knowledge of the event and tourism branch. This will definitely help my during my studies and in the future." – Robin
Welcome to J&TI Events! We're excited to have you here with us during this term.