Match-making is a process that identifies the proposals match best, even partially, with a request made by a subject, and provides an orderly list of these proposals according to their degree of match. It is designed to meet businesses and plan B2B meetings to realize business opportunities.
What can we do for your best match?
Our match-making expert is an international speaker about intercultural topics, an Italy lover and always in for a good laughter. We speak Dutch, Italian, French and English. The J&TI events match-making expert focusses on cross-cultural collaboration and the flow of communication between the companies in matter.
What do we offer you?
J&TI events provides trainings and help when the client wants to attend a trade fair, business meeting, or training abroad. This could be for instance a communication support training in order to approach new countries.
J&TI events offers assistance and help to accompany the client when travelling abroad for business.
J&TI events searches for new opportunities and matchmakers for businesses. We set up for instance an analysis and try to make a cross cultural collaboration.
J&TI events can give you access to an international network and provides also teambuilding development, support and activities.
Stay tuned for the next events!!!!
Comic & Games – November 1 – 5, 2017 – Lucca
Comic & Games is an annual comic book and gaming convention in Lucca, Italy. Traditionally the covention is held at the end of October. The convention is the biggest comics festival in Europe and the second biggest festival in the world.
http://https://www.luccacomicsandgames.com/it/2017/home/
Cosmoprof – March 16 – 19, 2018 – Bologna
Cosmoprof is a beauty and cosmetics trade show that occur in locations around the world. The flagship event in Bologna has been in existence since 1967 and draws 2,300 exhibitors from seventy countries and more than 170,000 visitors.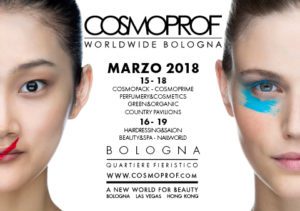 http://http://www.cosmoprof.it/
Salone del Mobile – April 17 – 22, 2018 – Milan
Salone del Mobile is an annual design fair. It is the biggest fair of the world for interior design including furniture for over 50 years now. Besides the fair, Salone del Mobile also gives an opportunity for talented young designers. Every year, 700 young designers show their designs at the fair to the visitors.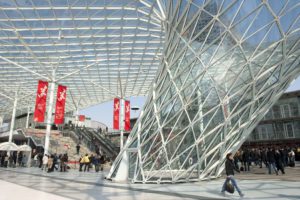 http://https://www.salonemilano.it/
Salone Nautico – September 21 – 26, 2018 – Genova
Salone Nautico is one of the world's biggest boat shows, annually held in October in Genova, Italy. The exhibition is organised by the professional association of the yachting industry of Italy. Salone Nautico takes place at Fieristico, parts of the old town and the port of Genova.
http://http://salonenautico.com/
Pitti Uomo 93 – January 9 – 12, 2018 – Florence
Pitti Uomo is one of the most important platforms for men's clothing and accessory collections, and for launching new projects in men's fashion.
http://http://www.pittimmagine.com/corporate/fairs/uomo.html
For further information CONTACT US!!