November: a pleasantly busy month
This month has been eventful, and we love to share with you what we have been working on during this time. Here are some highlights of the month and we are already looking forward to December.
---
A new colleague
We started the month by introducing our new Senior Project Coordinator working at the office in Rome: Giulia!
Giulia has always been passionate about communication and the cultural industry. After studying human sciences at the Sapienza university in Rome, she worked for 15 years as a professional event organizer for international cultural foundations and foreign museums. She has solid expertise in the organization and managing of cultural events and concerts at exclusive private locations. We are glad she is here to start a new and exciting adventure at J&TI Events!
Dutch university alumni networking event
Next, there was a Networking event with Dutch university alumni in Italy. Our Managing Director Tiziana attended this evening of academic discussion and networking. It was organized by a collaboration of Dutch universities who invited their alumni to attend at the Counsil general of the Kingdom of the Netherlands here in Milan. Afterwards there was an opportunity to have a drink and a bite while networking and meeting people. It has been a pleasure to connect with Dutch businesspeople living in Italy.
We are grateful for Germaine Custers and her invitation and for organizing this valuable evening.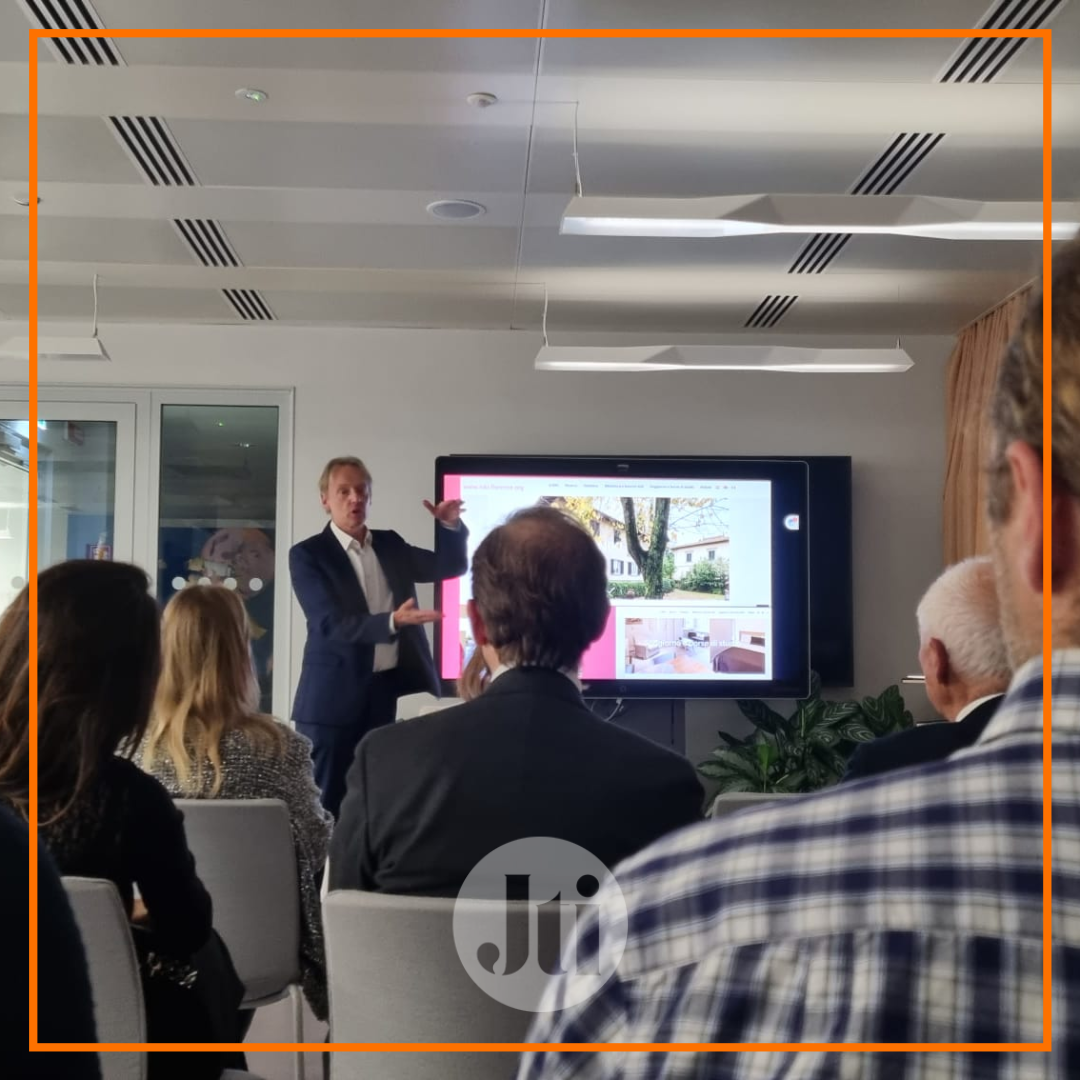 EICMA motorcycle fair
In the middle of this month, the annual EICMA motorcycle fair took place in Milan again. It is the most important fair for the entire motorcycle sector and welcomes the largest audience in the world. This year, our dear Yamaha Netherlands motorcycle customers were present at the EICMA fair, and our support was requested to provide a logistic program for them once again.
We are thankful that they chose J&TI as their local partner in logistics support!
Getting inspired, exploring and networking
This week our colleague Katia is on an innovation and sustainability MICE-trip to Andalucía, Spain. It is a great opportunity to discover potential location and exclusive activities for future J&TI Events clients. During the trip the guests stay in multiple luxury hotels and attend interesting meetings and congresses. A lot of unique experiences are organized in the area, such as guided tours to amazing places like Baeza, Úbeda and Córdoba. To top it all off, they will even go on a spectacular hot air balloon ride with a traditional breakfast in Guandix! Is there a better way to get inspired, explore new destinations, and expand your network then this? We beg to differ!
We thank the Tourism Board of Andalucía for the invitation and the eventful experience.
COMING UP:
IBTM World event
At the end of this month, our managing director Tiziana and senior project manager Francesca are attending the IBTM World Event in beautiful Barcelona! This three-day event is an opportunity for tourism-related businesses to get to know each other, grow and expand their network. The event welcomes companies from all over the world as well as thousands of industry professionals and quality suppliers, to do business and learn about what is new in the industry.
We are looking forward for other attendees of the event, to contact us and to have a coffee with them at the event!