Working with Goodyear
Last week the citizens of Milan and Brianza had the pleasure of witnessing the world famous Goodyear Blimp float across the divine blue sky that defines Italy. In the past, the multinational American Tire and Rubber company would use their massive zeppelin to broadcast events such as the Super bowl. This year it provided coverage for FIA World Endurance Championship (WEC) in Italy. It's no surprise that many were eager to witness one of the largest blimps in the world over their area. Some even got to fly inside. Such as the Swedish TV presenter, Filippa Lagerback. Needless to say, working with Goodyear was more than an honored this year!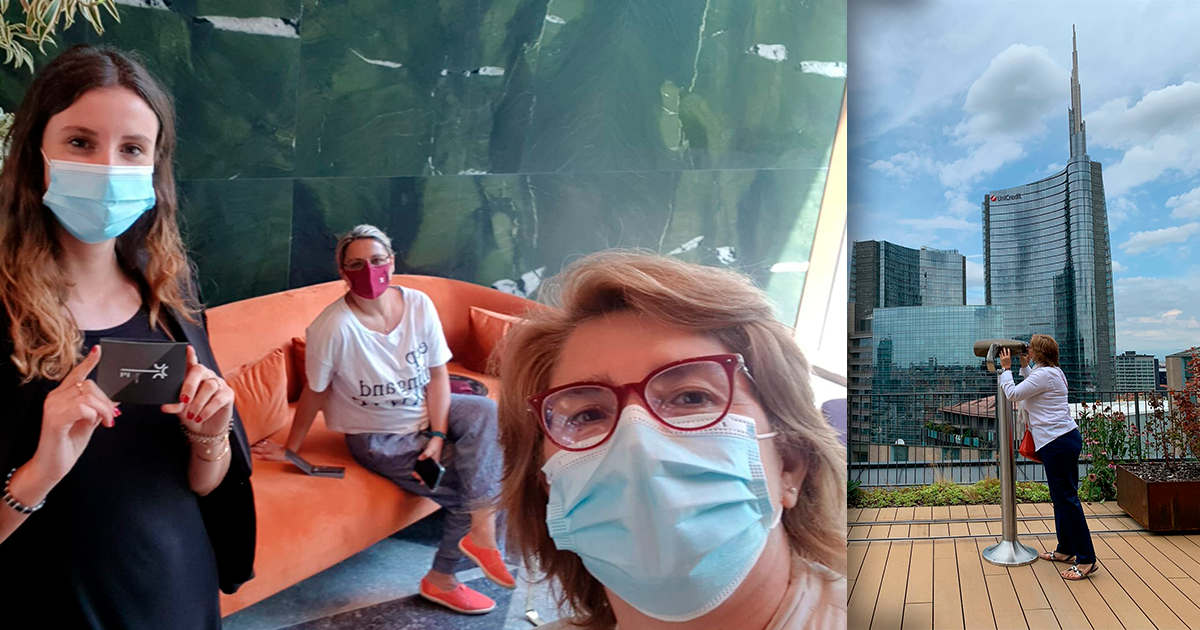 ---
Handling the Goodyear Incentive
On it's way to Milan, the Goodyear blimp flew over several locations. Memmingen, Munich, and Wels, as well as St. Pölten, Hartberg, Celje, Ljubljana, and Gorizia. Eventually it reached Venice, Padua, Verona, and Milan on the 13th and 14th of July. As always, our team at J&TI events handled the logistics of the event back-to-back with great care. We also planned the itinerary, meal plans and travel methods (trains or planes) for our clients, a group of over one hundred people, each with their own personal two-day program.
First, we organized a dinner at the famous and exquisite restaurant of Carlo Al Naviglio in the Navigli area. We managed a well lit and cozy setting for the Goodyear Event. Complete with a nature decorated and rustic environment. A delicious feast with a luxurious ambient.

Later, we organized a lunch on a rooftop with music, beverages and a beautiful scenery. Together with our team, we made sure that the space was entirely COVID free. We made sure that every participant had a Green pass and those who didn't received swabs. It was truly a comfortable evening.

---
At J&TI events we take pride in transferring the logistics and contributing to the mission and well-being of our clients. The Goodyear Event was a huge success and another milestone for our company!
•