Als u opzoek bent naar een locatie voor een fotoshoot, om direct te streamen of een set voor uw sociale communicatie? Bezoek ons of boek je ruimte in onze co-working ruimte in Milaan, in het hart van de wijk Nolo. Huur uw toegwijde ruimte: Slim- Laag- Flex.
Slim
Slim en trendy, de design is modern en fris. Daarnaast is de sfeer positief en de omgeving is geschikt voor elke activiteit die u mogelijk in gedachte heeft.
Laag
Voor een betaalbare prijs, zodat u binnen uw budegt kunt blijven en een ideaal moment kunt plannen, zonder huurkosten en onnodig papierwerk.
Flex
Flexibel voor elk verzoek, tijd of activiteit. U kunt een vergadering, een webinar en een videoset hebben. Wij kunnen een allesomvattende service bieden met technische ondersteuning, montage, post productie, monitor en professionele medewerkers tot uw beschikking. Ook kunt u een bar vinden voor eventuele koffiepauzes en een privé ruimte voor  vergadering na het evenement.
Alles is goed georganiseerd en ontsmet volgens de huidige wettelijke voorschriften.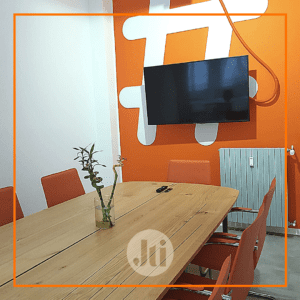 Ons team zorgt ervoor dat het resultaat van uw activiteit het gewenste resultaat heeft. Verander een tijdelijke ruimte in uw eigen werkplek ongeacht wat u denkt te hosten of te doen, het kan gebeuren! Voel u comfortabel weg van uw gebruikelijke werkruimte, vermijd de kosten van het dagelijks gebruik van een kantoor en geniet van de vriendelijke omgeving en de hulp die wij bieden. Maak onze werkplek die van u; voor een dag, week of maand!
Waar wacht u op om uw eigen werkplek te boeken?