Tijdens de pandemie van het coronavirus is het belangrijk dat we veilig blijven. Als bedrijf moeten we ook onze klanten beschermen. Hoe gaan bedrijven in de evenementenbranche hun klanten tevreden stellen en beschermen tegen het COVID-19 virus?: Visualizer.
J&TI Events kondigt met trots aan dat we de exclusieve Italiaanse ambassadeur zijn geworden voor Visualizer Group, een wereldwijd virtueel product voor virtuele websitebezoeken. Ook is het een goed voorbeeld van wat technologie en zaken kunnen doen in onze geglobaliseerde wereld!
---
Wat is Visualizer?
Visualizer is een MICE software waarmee gebruikers vergaderingen, incentives, conferenties en tentoonstellingen op digitaal en professioneel niveau kunnen organiseren en bijwonen.
Stelt u zich eens voor dat uw klant uw website bereikt, op zoek naar informatie over uw locatie. In plaats van afbeeldingen en een beschrijving te plaatsen, zou u een meeslepend en interactief digitaal platform van die ruimte kunnen delen.
Visualizer verhoogt de conversieratio's en verkort de besluitvormingstijd door een beter begrip van uw ruimtes te creëren. Dit verbetert de communicatie over uw product voor uw klanten.
Visualizer Group biedt ook een verscheidenheid aan virtuele ruimtes voor allerlei exclusieve reünies met de mogelijkheid om nieuw materiaal te uploaden. Of het nu gaat om high profile zakenmensen of groeiende ondernemers, Visualizer heeft het voor u.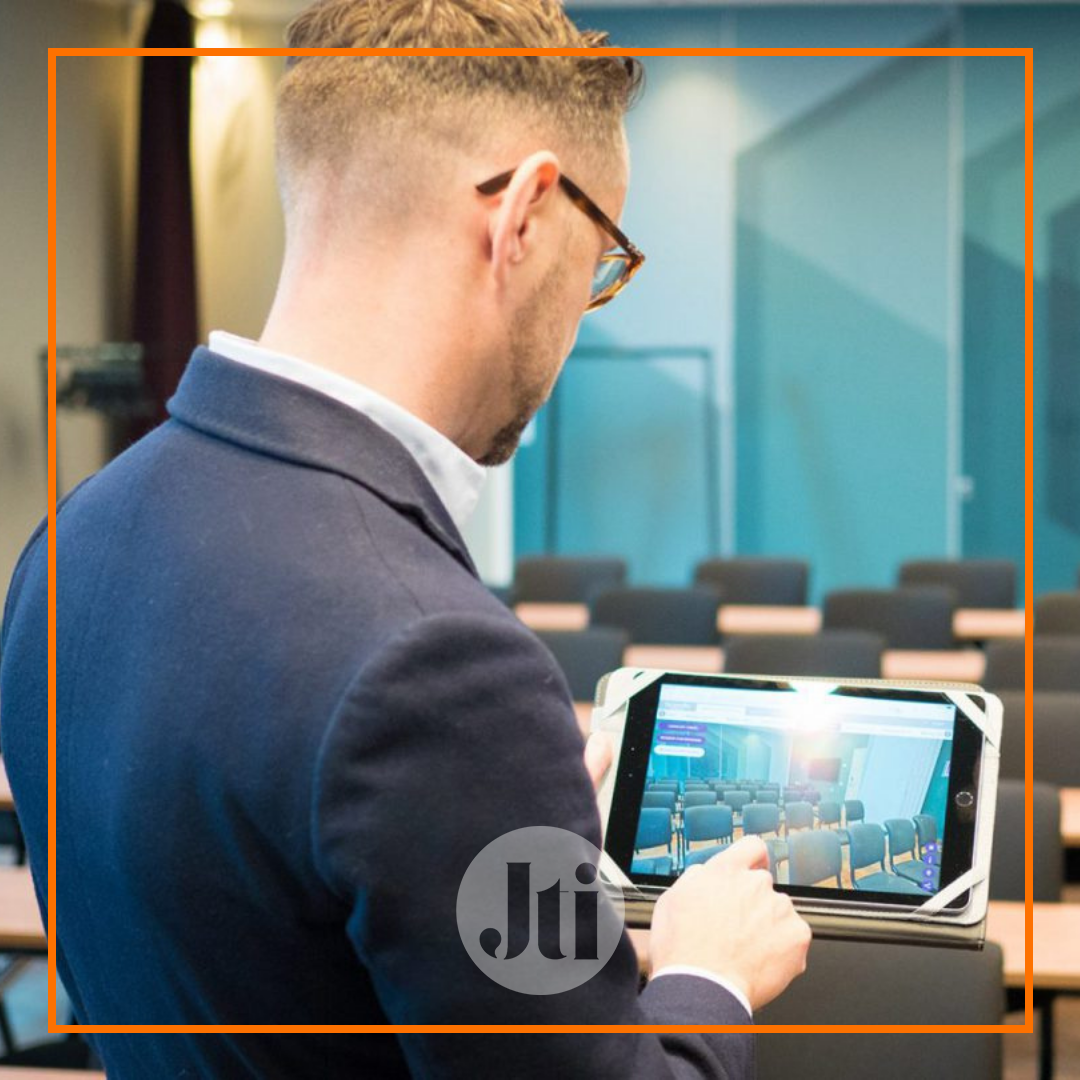 ---
Gratis Visualizer!
Visualizer Group wil ook de MICE-gemeenschappen helpen herstellen van de wereldwijde pandemie met een gratis te gebruiken product: Visualizer Visit.
Nu is het mogelijk om gratis uw digitale locatie te bouwen! Dit alles terwijl u uw verkoop- en marketingplatforms verbetert en uw merk meer zichtbaarheid geeft:
Visualizer brand zichtbaar
Plattegronden en capaciteitstabellen zijn in stilstaand beeldformaat
2 ondersteunende talen
ondersteunde inhoud: stilstaande beelden, panoramische beelden, pdf
Analytics (maandniveau)
"Startbanner" kan verschijnen aan het begin van de sessie
Het aantal beeldweergaven per maand heeft een zachte limiet. Bij overschrijding van de limiet neemt sales cintact op met de klant voor een gesprek over een eventuele upgrade.
Onboarding

: Geassisteerde onboarding met behulp van de

Visualizer Onboarding Portal
Visualizer Advanced
Denkt u erover om het serieuzer aan te pakken? Met Visualizer Advanced kunt u uw merk meer zichtbaarheid en een professioneel platform geven.
White label: eigen branding, kleuren, lettertype en meer van de klant 

Interactieve plattegrond en capaciteitstabel

Door de klant gedefinieerde Samrt Tags (hotspots) voor aanvullende informatie, acties of beeld-naar-beeld navigatie

Informatie, actions, or image-to-image navigation

Link trackingvoor follow-up van eindklantactiviteiten

Opvolging marketing attributie mogelijk voor verschillende kanalen.  Mogelijk via meerdere URL's per Visualizer Visit entiteit

Standaardanalyse (wekelijks niveau)

Ondersteuning voor video-inhoud

VR-ondersteuning

Collectiepresentatie met "hotels op een kaart" en lijst 

Vrije keuze van subdomeinnaam* in de URL

Onboarding

: 

Geassisteerde onboarding met behulp van de Visualizer Onboarding Portal

Persoonlijke vertegenwoordiger voor klantsucces

Eén gratis Visualizer webinar co-hostingsessie
De meest belangrijke impressie is de eerste impressie. Websites moeten aantrekkelijk, interactief en immersief zijn om belangstelling te krijgen. Visualizer biedt toevallig dit eenvoudig te gebruiken platform aan.
Dus, waar zit u op te wachten?
Neem contact met ons op om meer te weten te komen over het beste pakket voor u.
•