The opening of J&TI Events' second office, now not only in Rome but also in Milan, represents the agency's success, from here poised for a leap into the future.
There are terrains on which every step is heavy, costs fatigue and in spite of the effort hardly takes you forward; other terrains are more favourable: for J&TI Events – agency founded in Rome in 2016 – Milan has been the substratum able to increase success, becoming the stepping stone for future challenges. «In 2019 we looked for new opportunities and we found them in a moment when people were still talking about the crisis, practically doubling the turnover of the previous year», said Tiziana Guerriero, Managing Director.
This year, apart from looking after their established clients mainly from Belgium and Holland, the agency has looked towards new international markets like the Middle East, but even more, thanks to the vicinity of the companies of the north of Italy, it has greatly increased its presence in the domestic market. However, for J&TI Events Milan does not only represent new opportunities, «But – as Guerriero explains – also professional contaminations and it is to seize this opportunity that in January we opened the "Collettivo Virale", an innovative space near Piazza Loreto which we will share in operational co-working with another two companies: one with a core business in communication and brands and the other specialised in the creation of concepts for events.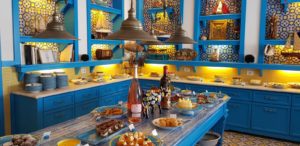 We will therefore be able to work as a team and offer our clients an even more complete product, because our motto is "Win together". One of the reasons for J&TI Events' exceptional 2019 performance was the acquisition and organisation of a back to back event for Total-Erg Belgium. Held between May and June in the territory of Neaples, Amalfi, Capri and Pompeii, with its base at the Sorrento Hilton, the event saw the participation of 320 guests who alternated in four different trips.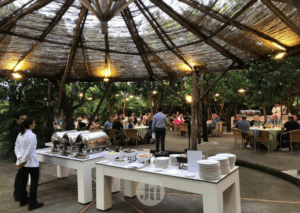 This articulated incentive travel which included gala dinners, exclusive trips on luxury boats, direct local experience to discover regional street food was a great success, promoted and publicised on social networks, which led the agency to make a real qualitative leap, and provided resources for new commercial operations.
But, above all, it provided a definitive and accredited visibility and positioning in the MICE industry. Amongst the new projects is an agreement with Costa Cruises to realise incentive trips on its ships: to publicise this new initiative J&TI Events has made several educationals for its own clients. This is a well structured promotion and has already led to a first result: the main end of year event for an important group in the cosmetics sector.